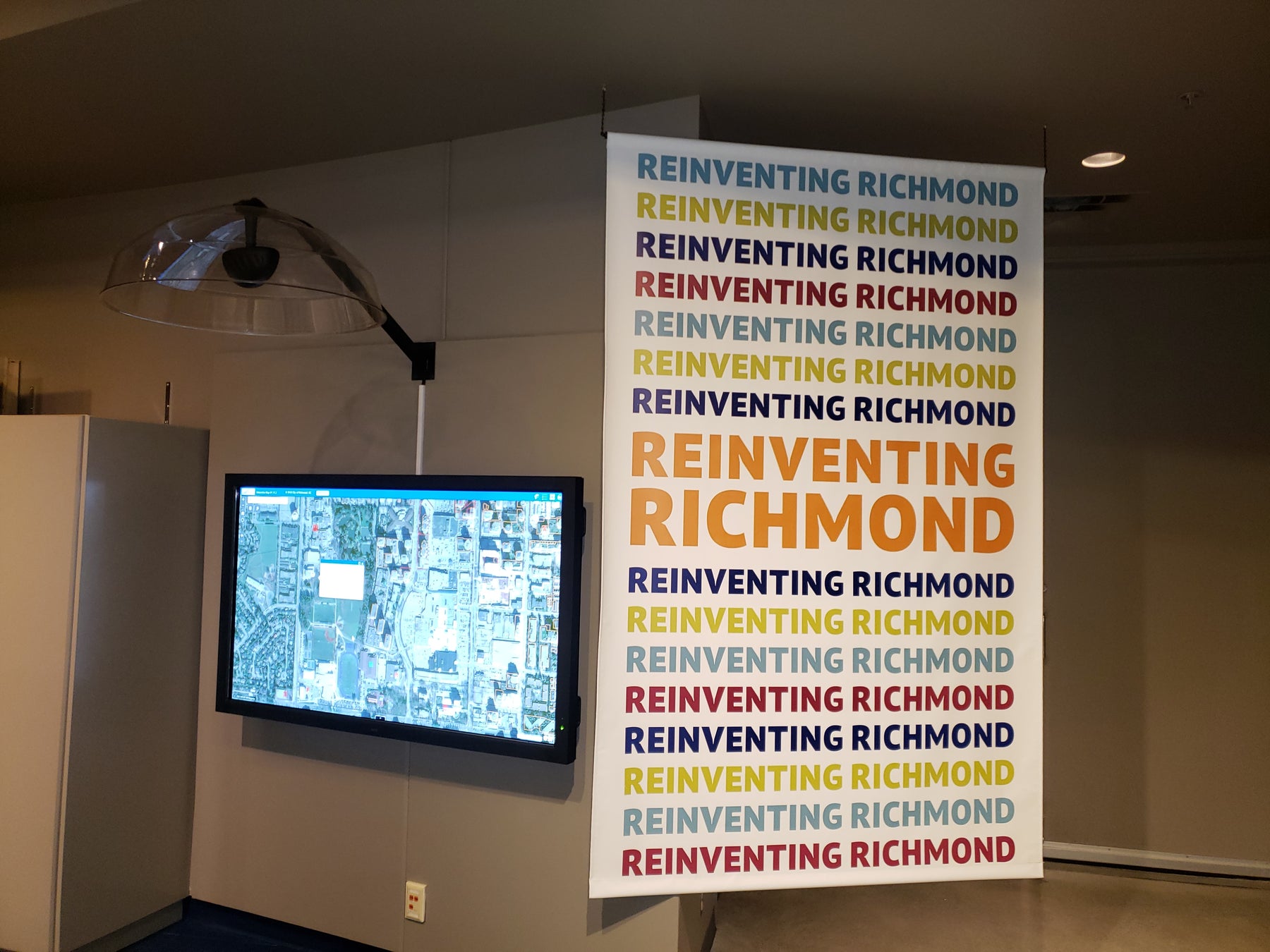 Reinventing Richmond: a SoundTube Installation Case Study for an Interactive Audio Visual Museum Exhibit
March 16, 2022 
Reinventing Richmond:
Reinventing Richmond is a new fascinating museum exhibit that explores how the city's identity has changed over time. The exhibit gallops through time introducing visitors to the pioneering farmers, hardworking fishermen, daring aviators, intrepid housewives, and enterprising visionaries. 
The Richmond Museum aims to inspire curiosity about their community's history while exploring the future. They invite visitors, students and educators to come on a journey of discovery. As museum storytellers, collectors and educators, their goal is to create moments of wonder and understanding in an new exhibit called Reinventing Richmond. 
Visit today!
Admission Cost: FREE
Location: Richmond Museum (inside the Richmond Cultural Centre)
Address: 7700 Minoru Gate, Richmond, BC
 Exhibit highlights:
Hands-on interactive discovery area
Lulu Sweet (the actress who gave her name to Lulu Island)
Brainstorming new city slogans
Scavenger hunts
Crown Yourself as the new Salmon Queen!
The first Salmon Queen was crowned in 1946 at the inaugural Salmon Festival.
Promax Audio Visual Systems Inc installed a new interactive exhibit for the Richmond Museum.   
 Before the Installation
Before the installation the sound was coming out of the TV. After a collaborative consultation meeting with the Shelia Hill, the Curator of Exhibitions for the Richmond Museum and Heritage Services, our team at Promax Audio Visual Systems designed a new audio system for them.
 Better Planning
The Richmond Museum wanted a sound system that could tell an story without effecting other nearby guests. Promax suggested installing the SoundTube FP6020-II Focus Point Parabolic Dome Speaker, which is elegant, discrete, and effective. (More info below).
The SoundTube speakers are unlike anything you've ever hear or seen before. 
From their attention-grabbing cylindrical structure, as per their namesake, to their sleek contemporary design delivers the perfectly targeted audio for each museum exhibit. Allowing each visitor to be fully immersed in a historical story, while keeping volume levels from disturbing other guests in nearby exhibits. 
The
 DualParabolic™ sound domes deliver full range audio perfect for paging, background music, focused sound, and other commercial audio needs. 
SoundTube speakers are intended to look as good as they sound. They create aesthetically pleasing speakers with clean lines and feature a variety of mounting methods as well as custom painting and color options to ensure our products fit in to any commercial dècor. SoundTube speakers can blend in with your architecture, complement your layout, or remain virtually invisible.
  After the Installation
The SoundTube FP6020-II Focus Point Parabolic Dome Speaker delivered a more immersive experience for visitors.  The focused sound delivered impeccable clarity, while not disturbing near visitors at the Salmon Queen exhibit. 
Testimonial from Shelia Hill, the Curator of Exhibitions for the Richmond Museum
"The Richmond Museum worked with Promax Audio Visual Systems to install a directional speaker that would both be compatible with existing equipment and serve our needs in the future.
It was a small project, but Shon and Matt took time to ensure we obtained the right equipment for our needs and made the installation seem effortless. 
We are really pleased with the product and the service, and would highly recommend them to others in the museum field."
Better Results
For more information check out the Tech Specs for SoundTube at this link here 
If you are interested in adding a SoundTube to your museum exhibit or business, please reach out to Promax for a quote, or order the part from our online store. 
Call
604-299-6690
Email 
info@promaxav.com